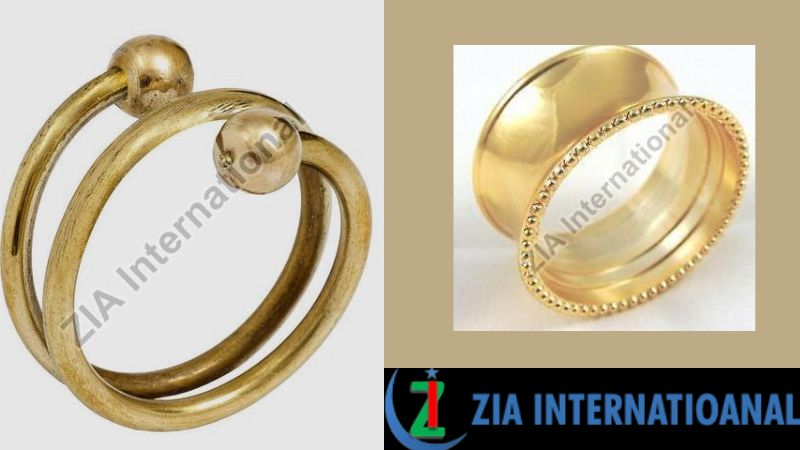 Napkin Rings are used at formal dinner parties and other occasions. However, these napkin rings are decorative pieces or bands that are folded around napkins to hold them in place on tables. These napkin rings are made from a variety of materials like metal, wood, plastic, and fabric. There are several napkin rings manufacturer available in the market for offering quality napkin rings.
These napkin rings increase the look of the table setting and make it formal and sophisticated. These napkin rings provide a convenient way to handle napkins at the time of dinner. These napkin rings are reusable and eco-friendly. These napkin rings are available in an immense variety of designs, and styles and give an elegant look to table settings. These rings can be used for everyday meals.
These napkin rings are used for keeping linen napkins together for various uses. These napkins are widely used for wiping hands and face before eating. These napkins are used for wiping and covering the mouth for cough. These napkins are easy to carry and versatile. These napkins are affordable. Here are some of the benefits of Napkin rings that are discussed below.
Easy Handling
Reusable and eco-friendly: Using napkin rings instead of disposable paper napkins is an eco-friendly choice that reduces waste. Napkin rings are also reusable, making them a more sustainable option in the long run. Due to easy handling, napkin ring manufacturers are getting huge orders for supplying quality products at affordable rates.
Customizable
Napkin rings are available in a variety of styles, designs, and materials that can be customizable to fit all types of occasions. These napkin rings are coordinated with table accessories to give a magnificent look.
Decorative
Napkin rings give an elegant touch to table settings depending on the style and design. These napkin rings are decorative and give the excellent feel of table settings. Thus, table decoration helps to increase the impression of the house.
Reusability
Napkin rings are reusable which helps to save money and reduces waste. These napkin rings are considered to be best in comparison with disposable napkins and other linens. Thus, reusability helps the environment from getting damaged by the shedding of trees.
Durability
Napkin rings are manufactured of durable materials and can be used for longer periods. These rings can be made from wood, metal, or plastic that can last for years. Due to its durability, demand for such napkin rings is increasing.
So, we can conclude that napkin rings give a touch of elegance and style to table settings. These napkin rings increase the dinner and lunch experience and give sophistication to table décor. These tablecloth rings are also available in porcelain, glass, and pearl embroidery that adds value to the table. The napkins placed in rings prevent them from falling off the plate.
These napkin rings are a convenient way to handle napkins made up of different types of fabric. These napkin rings are simple and easy to manufacture. These rings are useful for large families. These napkin rings will add color and design those appeal to the eyesight. These rings highlight the theme of the event. These rings are consistent with adequate diameter that holds napkins easily and efficiently.